Many of you would have found your Bluetooth feature missing at times. And if you were to look at the device manager, all the devices would seem to be there except for the Bluetooth device. Instead of Bluetooth, you see an unknown device listed with the name ACPI TO 6205. What is this issue and how to resolve it? Here's your answer to it.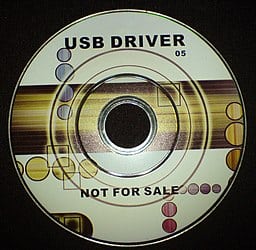 What is ACPI To 6205?
ACPI To 6205 is the device of Bluetooth. This is the Bluetooth ACPI offered by Toshiba. So the likelihood of this error occurring is with the Toshiba laptops or those laptops with Bluetooth ACPI. This error can cause your Bluetooth feature to go missing and hamper your work. Thankfully you can easily solve this error. 
How to Solve ACPI\TO 6205
Step 1: Uninstall the Unknown device 
Click on the Start Button and go to Control Panel

Click on the Hardware and Sounds

Find Device Manager

Go to the list of devices and find ACPI TO 6205

Click on Uninstall

Now reboot your system.
Step 2: Download Bluetooth Drivers 
Search for the Bluetooth driver file for your device.

You can download the drivers from the Laptop's manufacturer's support section.

Opt to download Atheros or Broadcom driver based on the type of Bluetooth hardware you have in your system. 
Step 3: Install the Drivers
Once your Bluetooth drivers have been downloaded, it's time to install them.
Extract the files

Install the package and restart your system.

Now run the Bluetooth. It should work fine.
Additional Hack 
This is a hack that can be used to help solve the issue, but this will involve restoring your device to an earlier point. Remember to back up your data if you proceed with this hack. 
Back up the data in an external hard drive or server or cloud.

Then look for the restore points in your system.

Restore the system to the earlier point.

Now run the Bluetooth program and it should work fine.