Many HP laptop users have reported PCI\ven_1814&dev_3298&subsys_18ec103c&rev_00 issue with the Bluetooth drivers in their system. One of those issues was with the MediaTek Bluetooth Adapter and the missing drivers for the HP Pavilion series. We here look to provide you with the solution down below. Read along.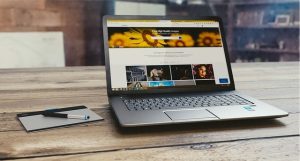 The Issue
The HP notebook and pavilion series uses the MediaTek adapters for their system. This may be down to the issues like the change in the registry or any inherent updates for the windows that were made. Sometimes users may also see this issue due to the reasons like a conflict with the third-party apps or antivirus. This may result in the deletion of the files which can cause the driver files to go missing. 
How to solve the issue?
This issue of PCI\ven_1814&dev_3298&subsys_18ec103c&rev_00 can be resolved by downloading the driver files for the same. You can download the files as a whole and install the package. Let's get to the solution. 
Go to the official site of HP.

Find the Support section on the site.

There you will be prompted to enter your device name and windows. 

A new tab with a list of drivers will open. 

Find the W10 MediaTek Bluetooth driver. 

Download the same.

Now extract the files and install the driver to your system.

Once installed, restart your system and your Bluetooth will start working. 
Note: You can also directly search for the driver on the HP's site by typing the W10 (Ralink) MediaTek Bluetooth driver and download it. Make sure that you download the driver based on your windows variant. You can also download the drivers from other third party sites. However, if you do so, then look to scan the files with the antivirus program before you extract and install them. This will keep your system safe.